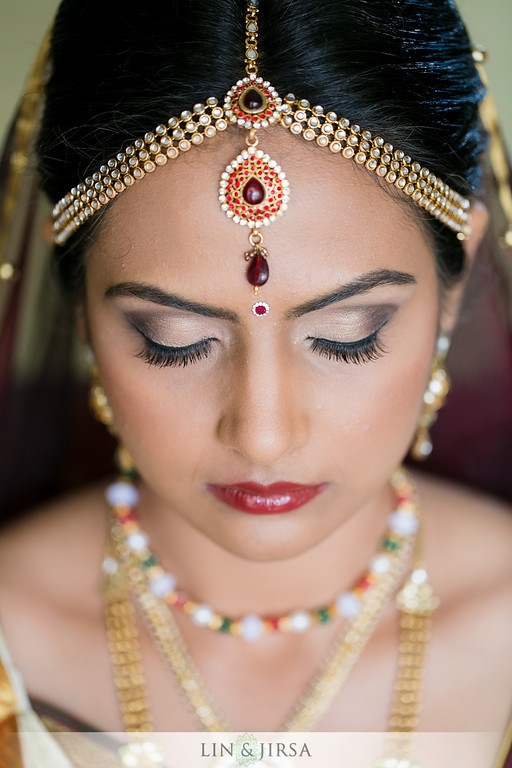 Every belle wants head-turning jewelry that will have her sparkling from head to toe on her big day. Tikka and headpiece jewelry can be an especially important accessory when it comes to balancing out an ornately embroidered dupatta and heavy wedding day makeup. Did you know that tikkas are actually considered an auspicious ornament? It's placement on your forehead, the location of the "third eye," makes it a symbol to ward off bad omens and inauspicious events.
Adding a personal touch to traditional headpieces so that you're every bit the traditional bride but still uniquely you is easy to do with the variety of styles of tikka and headpiece jewelry that's out there. From lavishly exquisite pieces that make a statement completely on their own to a simple strand of gemstones, the sky's the limit when it comes to finding the right piece for you. All you need is the right inspiration, which we're providing in the stunning set of images below!
Need even more inspiration? Head over to the Shaadi Belles image gallery and start browsing today!
You may also like --