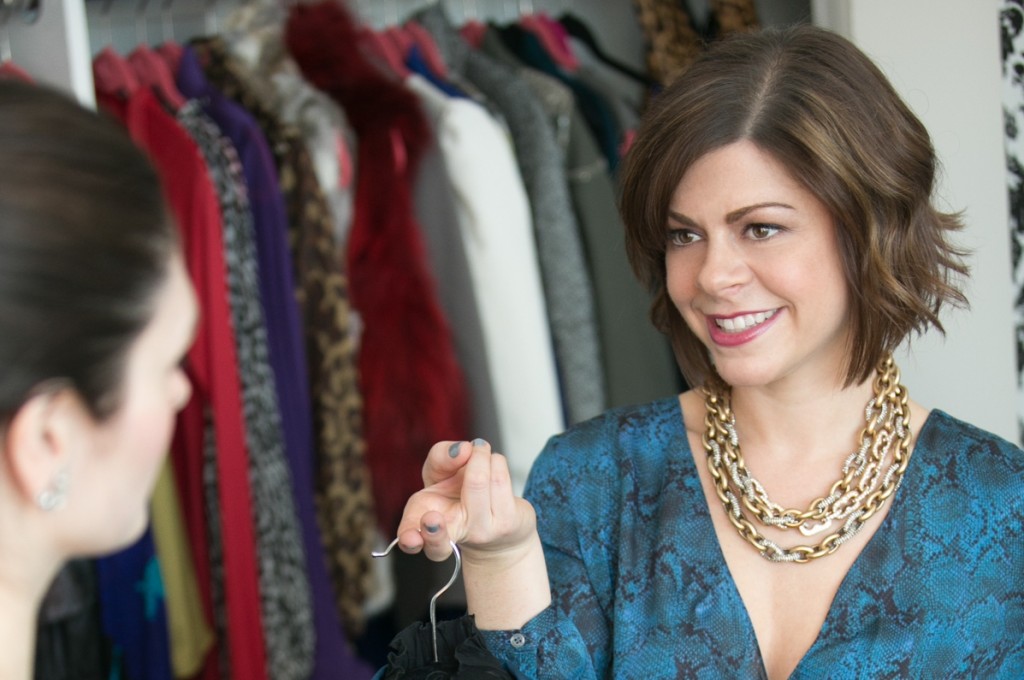 Despite the launch of her upcoming show on Lifetime, our fashion maven, Amy Salinger is still out there picking the best in fashion for us at Saffluence.  Here are a few of her must-have favorites for fall 2013.  And don't forget to check out her new show, Million Dollar Shoppers,  that premiers on October 10th, following Project Runway!
Classic or Not, This Trench is For You
Lots of women, lots of different styles and yet, the classic trench is a staple piece that EVERY woman should own. Sophistication can supersede all age ranges, socio economic backgrounds and body shapes. The trench coat is chic, it is simple and if Jackie O says it's cool, then I am buying it.
I know what you're saying, "Isn't that a little bit boring?" Coming from the least boring person I know (me), the answer is a very strong NO! Personally, I add my own edge with funky boots or fingerless leather gloves because that defines my style. The question is, what defines yours? Make this classic piece your own by adding pieces that represent you. If you are preppy, add a herringbone scarf, if you are cute, add a pop of pink, if you are downright grungy, bring on the army boots. The point is, this is the staple item to build your look around ladies.
So when you are searching for that perfect fall jacket, look no further. Trends come and go, but this ain't no trend. The trench is here to stay and she wants to make your closet her next home.  My favorite  The Burberry London Cotton-twill Trench Coat, $1,495 from Net-A-Porter.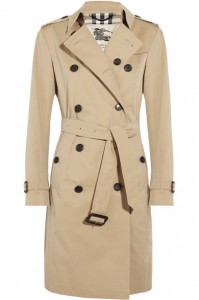 Riding off into the Sunset (Without a Horse in Sight)
Most people I know do not own horses, but this certainly does not mean that they can't own riding boots. I may be a bit obsessed with this style and think you should be too. I am not really a "Ralph Lauren girl", but I love me some equestrian style.
You don't need to consider yourself a preppy gal to pull these off. They are comfortable and fun, but mostly, they add a new twist to a basic outfit. Most shoes do this. Try a basic look and pair it with 3 different styles of shoes, you will end up with 3 totally different looks. So, when you are feeling like a cowboy, pull out your riding boots. If you are the furthest thing from a prepster, make sure they have pretty bold hardware to off-set the feeling that you are walking into a Tommy Hilfiger ad campaign.
There are lots of options in the world of riding boots so, as always, pick a pair that represents you and your budget. It is rare that you will find a good quality boot for less than $100, so be prepared to splurge a bit. It is worth it in the end because they will last you at least 2 seasons. Now all you need is to save up for that horse.  My pick is the Ralph Lauren Vachetta Stirrup Riding Boot, $249.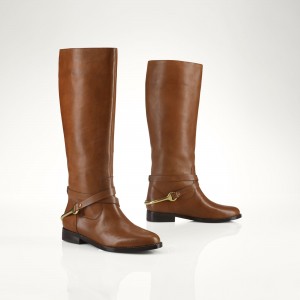 Who Needs Fingers on Your Gloves?
I may be a bit obsessed with fingerless gloves. I feel so much cooler then I actually am when I wear them. They instantly make me a bad ass (or at least that is how I feel!).
Obviously I understand that this isn't the most functional item and I do strongly promote that fashion and function should hand in hand. Fine, but sometimes a girl just wants to love an unrealistic yet stylish pair of gloves! For the west coast girls, these gloves can last a lot longer than for us east coast girls. It needs to be that perfect fall day that NYC gets for only 3 weeks each year. If you are super cool, you can wear them with your outfit inside. I am not that cool!
If you are ready to push your fashion envelope, then the Forzieri Perforated Fingerless Leather Gloves, $99 should be your next purchase. It is the easiest way to put some trendiness into your look and make people question when you became so awesome.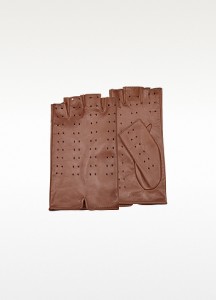 You may also like --