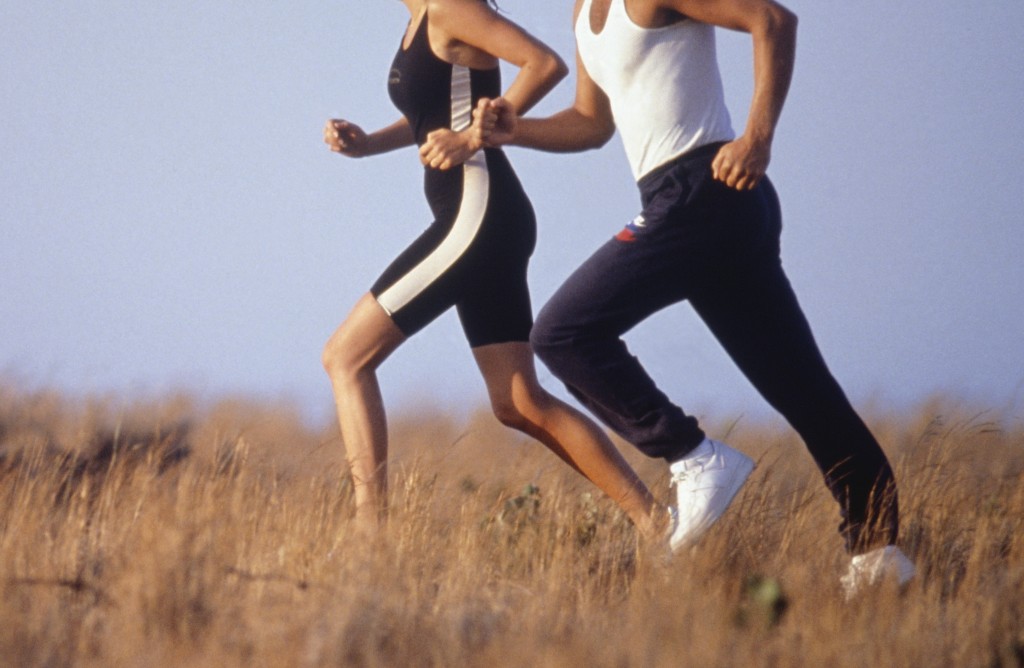 Running Shoe Run Down
With all the hype about barefoot running, I wonder if our South Asian ancestors, who relished life without shoes, are onto something. There's a lot of information out there circulating around barefoot running, minimalist shoes, and Vibram five fingers shoes –  all of which are supposed to mimic the the more natural form of outdoor activity.  It can be really confusing! The bottom line is though that no one shoe is right for everyone. It depends on your gait, body weight, and most importantly, the amount that you run. Let's take a second and do a run down of the different types of running shoes so you can figure out what's right for you.
The Classic
(Asics, New Balance, Nike, Brooks)
Classic running shoes are the all-around shoe. They are your reliable, go-to shoe for short or long runs, with a sufficient amount of cushion. They never go out of style and they have various gradients of cushion and flexibility for your body weight. For runners that are just starting out, I would recommend a classic running shoe. My personal favorite is anything from the Asics Gel line starting at around $60, they have plenty of cushion and are easy on your feet, knees and legs overall assuring a smooth and comfortable ride. The Asiacs GEL — Venture 4, $60 gets terrific reviews at Zappos, where they have a huge selection.  Another good choice is the Nike Zoom Vomero, which is what I have been running in lately. They have less cushion than the Asics Gel line but I find that they feel soft and light on my feet while providing maximum support.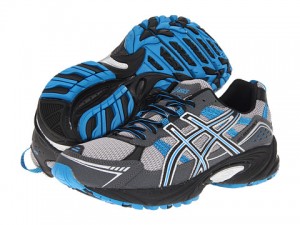 The Minimalist 
(Nike Free, New Balance Minimus, Merrell Barefoot)
Minimalist running shoes by definition have a thinner sole and keep the runner low to the ground to allow more flexibility for the runner's gait. They have very little arch support and cushion and are designed for a short, quick run. Minimalist shoes are said to aid in building smaller muscles because they force you to land on your heel when your foot strikes the ground. For regular runners, a minimalist a good choice for daily runs. The Nike Free is my personal choice for a minimalist shoe because it doesn't feel like a significant deviation from a classic shoe but is more challenging to your muscles.   The Nike Free Flyknit+, $129.97 is one great choice.  The Free also comes in varying gradients of cushion so it's easy to find one that works for your foot and arch type.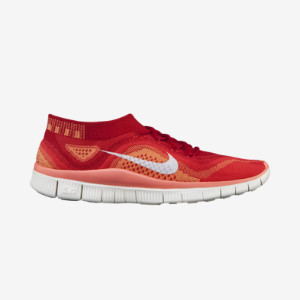 The Barefoot
(Vibram Five Fingers, Fila Skeletoes)
Barefoot running, which often falls in the minimalist category, refers to either actually running barefoot  or wearing a barefoot running shoe that keeps the foot stimulated throughout your run. Barefoot running is not for everyone and I would recommend that you transition to a minimalist shoe before jumping into barefoot running. There's a lot of debate about whether or not barefoot running is good for distance running but the bottom line is it takes time to get comfortable with running barefoot, since the body mechanics are so different. This gym rat has yet to experiment with a barefoot shoe so unfortunately I don't have any personal recommendations for my readers. However, Vibrams have been in the business longer so they tend to be the most popular, but the Fila Skeletoes are slowly gaining some traction as well.
Like any sport, what you put on your feet is super important. So take a moment and think about what your fitness goals are as you select your perfect shoe. Happy running!
You may also like --