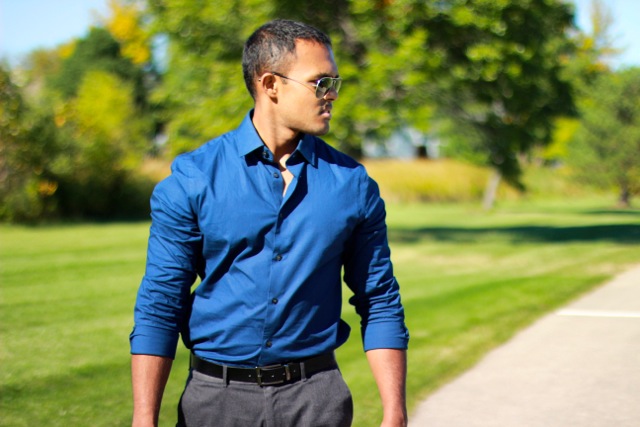 We are often asked about guy style and how to enhance or sometimes even create a personal style that is both fashion forward yet a true reflection of the man himself.  So due to popular demand, we have started our men's saffluence style series in which we interview some of our favorite stylish men across the US to share their savvy tips.
One of our favorite style stars in Chicago is the fabulous (and handsome) 23 year old US Veteran and student, Cecil Thomas.
Name: Cecil Thomas
Age: 23
Hometown: Elmhurst, IL
Cecil, Please tell us a little about yourself:
I am a Combat Veteran of the 101st Airborne Division in Ft. Campbell, Kentucky. I served in Afghanistan on my tour of duty in OEF 10. I am currently at a Community College in Chicago and will be transferring to IIT next semester. My goal is to major in computer science so I hope to accomplish my dream of working for Homeland Security.
I love fishing. In the summer, I usually head down to Florida to where my family resides and fish off of the Gulf Coast for Spanish Mackerel or Sharks.
How would you describe your sense of style?
In three words, I would describe my sense of style as clean, classy and comfortable.
Is there anything in particular that inspires your style?
In a general sense, modern trends inspire me. More specifically, I view clothing as art — like an artist blending colors or mixing materials.
What are some of your favorite places to shop?
It may sound cliché, but since I am still a student I stick with the usual suspects — Express, Banana Republic and H&M are a few of my regular choices.
What are you wearing today and where is it from?
The "dark sapphire blue" shirt is from Express and the gray pants are from Gap. The glasses are Ray Ban Aviators a classic that I love.
What is your favorite item of clothing or accessory in your closet?
I'd have to say that my favorite item currently in my closet would be my 3-piece suit from Hugo Boss. This is mainly because every time I put it on, I have a wedding or special occasion of some sort to attend, which in turn means that a great night is ahead.
What advice would you give to other guys looking to improve their style?
A guy's style shouldn't just be something that is borrowed from another person or company. Instead, make it unique to yourselves. Experiment and try new combinations but always make sure that you are comfortable.  It is the best way to feel confident and confidence plays a key role in looking good.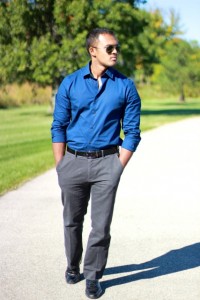 We love that Cecil's outfit features a striking color such as sapphire blue. As we talked about in our 5 Hot Navy Blazers article, blue is a quintessential color for South Asian guys as it works well with tan skin tones. But don't stop there! There are many great colors that will complement various skin tones, as shown below:
Emerald Green: Contrasting Poplin Shirt, $49 from Zara in Green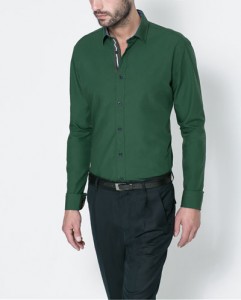 Purple: JCrew Slim Irish Linen Shirt, $39.99 in Vivid Violet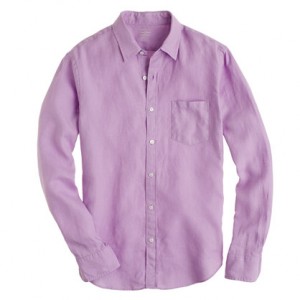 Oxblood: Zara Topstiched Blazer, $189 Maroon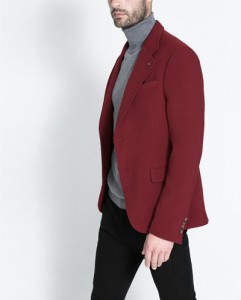 And the list goes on. Remember, don't be afraid to wear colors, they work for – not against- you!
We would like to thank Cecil for his fashion wise words! If you would like to be featured on this series or know someone who would be a great fit, please contact us at contact@saffluence.com.
You may also like --