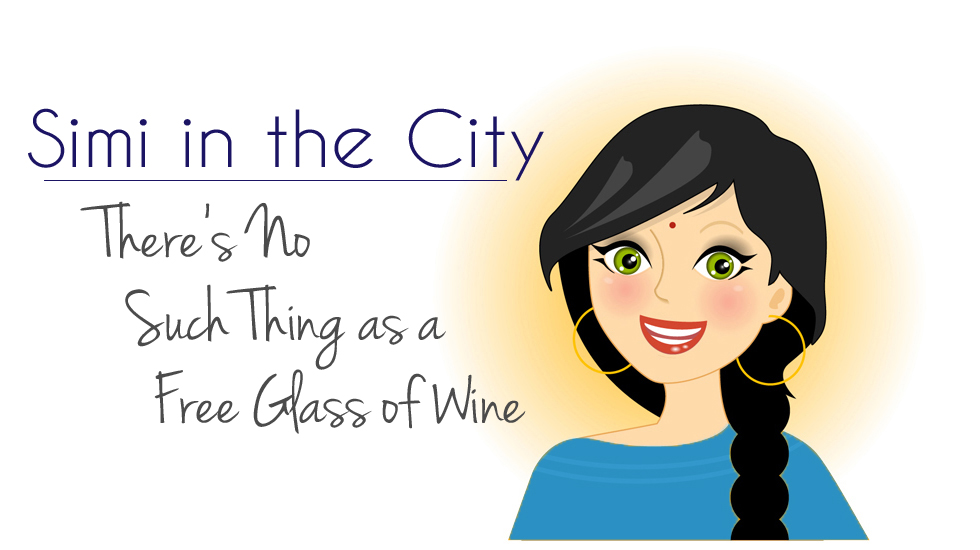 One of the benefits of living in the city is the gallery openings. For the uninitiated, gallery openings not only provide a way to see hot new art, but they also provide reliably gawkable crowds, terrific conversational fodder and as many free glasses of wine as you can get your hands on before the bottles empty. My friend Jamie has lots of invites to these openings, and I'm her very willing partner-in-crime on a warm summer Thursday night.
Not only does Jamie offer great invites, but another thing I love about going out with her is that at her 5'11" to my 5'10", she makes me feel petite, and her long blond hair is a striking contrast to my revival of the locks rocked by Jaclyn Smith's Kelly on Charlie's Angels.
On one particular Thursday night, Jamie and I were commenting on Helen Frankenthaller's work and her statement that "The only rule is there are no rules," when Spencer McDougal waltzed over to say hello.  He was the one who invited Jamie to the opening, and he looked very much at home here. He was dashing in his own way, with his Hamptons tan (which turned him a shade of baked potato ) was well complemented by his white shirt, navy jacket and khaki pants. Though Spencer primarily talked to Jamie, he kept smiling at me. Before the night was over, Spencer had asked for my number and used it to invite me to dinner the following evening.
I met Spencer on Friday night at Cafe Fez where we sat outside in the lovely summer air. We talked about the private schools we both attended, me in Philly, he at boarding school up North. We spoke at length about the places that we had each traveled to and though the destinations were different, it felt like there was a certain commonality of experience.
Then over our chocolate soufflé, Spencer lowered his voice.
"Indian women are sexy, Simi… not the Native American Indians, but your people. The Indians with the third eyes," he said leaning over the table.
"By the way, where is your third eye, Simi?"
I had a flashback to my first wink and email from "JerseyShoreGuy" on Match.com — the one who was wearing the red velour jogging suit and leaning back on his Camaro. "Hot in the City, my little caramel candy?" he had asked.
Is it yellow fever when you are not technically yellow? I wondered.
Regardless, Spencer, like Camaro dude seemed to have fetish written all over his super tanned face. And as he appeared to be undressing me with his eyes, I tried to figure out if I could manage to cover my arms, shoulders and neck with my wrap before he tried to consume me with the last bites of the soufflé.
To Spencer's disappointment, I told him I was going to be traveling for work for the next few weeks and would be hard to reach. Then I asked him to put me and my third eye in a taxi, and as the car drove away leaving him on the curb.  To this day, I still carry an extra-long wrap whenever I head to the gallery openings in his neighborhood, just in case.
You may also like --