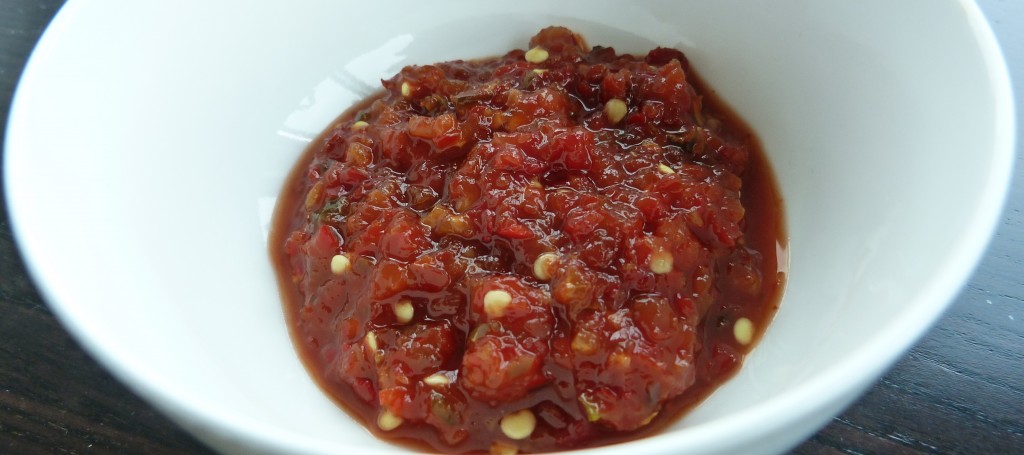 Sriracha has become a fan favorite for the past few years for spicing up everyday dishes.  However, one of my personal favorite quick tricks to add a little zing to my meal is actually Sambal Oelek.  Also easily found in most grocers (in the international aisle), this condiment is simply ground chilies with salt and vinegar.  The key differentiator from Sriracha is that there is no added garlic or sugar.  I have a particular fondness for it because it closely resembles my mom's "Pandu Mirapakaya Pachadi", translated from Telegu to ripe red chili chutney.  However, I rarely have the time to recreate this from scratch, so I am a huge fan of cheating with Sambal Oelek.
Here are a few of my favorite:
Spread It On
Sambal oelek can be used on sandwiches for that extra savory zing. I mix miracle whip with sambal olek for a new twist for a sandwich spread.  Use it on a turkey sandwich or even a burger with lettuce and tomato.
Crank up the Flavor
Throw a little into your scrambled eggs and they transform from a breakfast food to a satisfying lunch (my mom also loves spreading it on an egg omelet sandwich).
Set it on Fire
We went to a Thai restaurant once and had an amazing dish called pork-on-fire.  Now for a quick weeknight meal, I sauté one small chopped onion in a tablespoon of oil,  throw 1 cup of shredded rotisserie chicken (or any pre-cooked meat), fry for 10 minutes (or until brown), add 1 tablespoon of Sambal and fry for 3 more minutes.  Finish with a squeeze of lemon.  Pair with rice and a salad for the best 20 minute guest-worthy meal.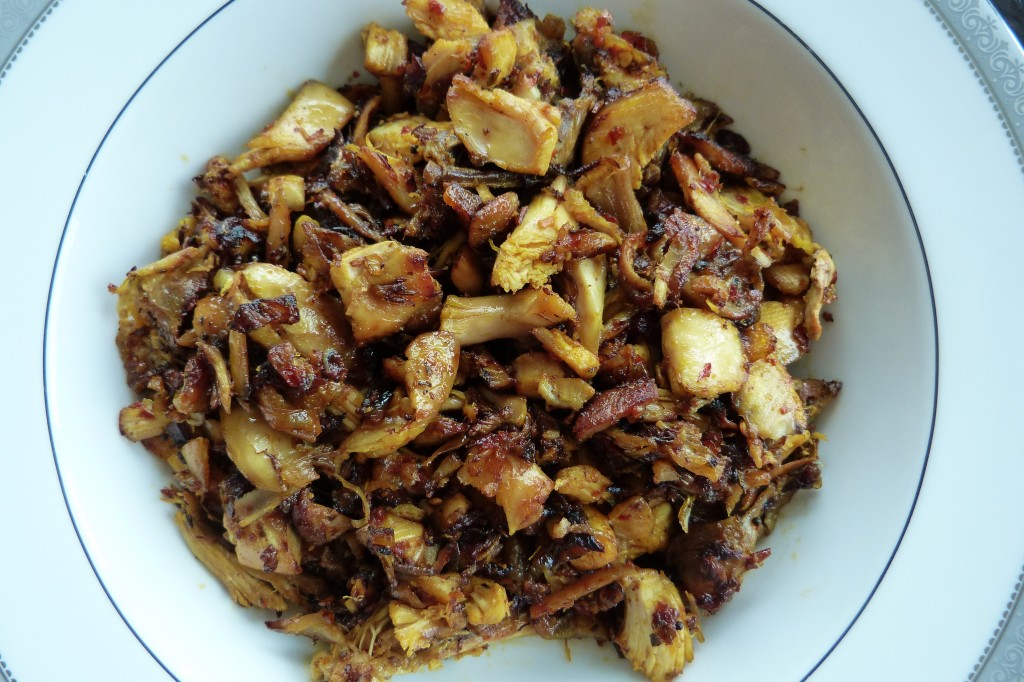 Create a Taco Surprise
Add Sambal Oelek to your sautéed ground beef for a new twist on your taco.
Swap out the Ranch Dressing
Mix a teaspoon of Sambal Oelek  with yogurt for an adult crudité dip (we also like to use this dip as an alternate for coconut chutney with Idly and Dosa).
Spice Up the Fried Rice
Add it to the oil (before adding the rice) next time you make fried rice for an easy flavor update.
You may also like --