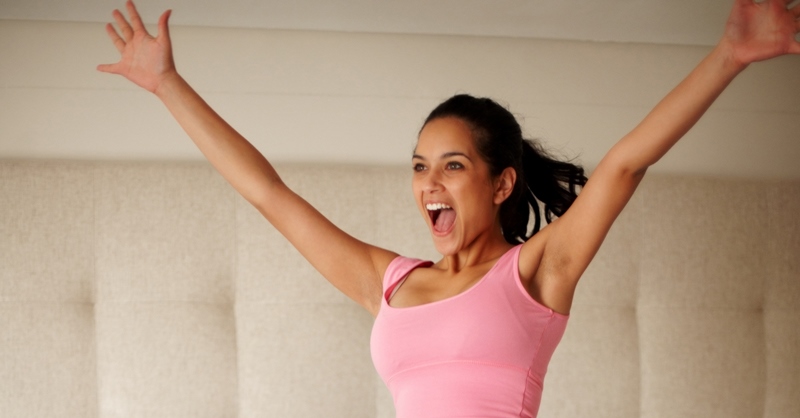 Holiday Slim Down — How to Keep as Trim as Your Tree
When the holidays roll around, it becomes increasingly hard to stay in shape for a whole number of reasons. The abundance of holiday "cheer" around the office, multiple holiday parties, gifts to buy, and more. Who has time for a run when there are gingerbread cookies to be eaten, holiday drinks to be consumed, and iPads to cross off of Santa's list?
Instead of waiting until New Year's to make a resolution to get rid of the holiday weight, it's better to start now on getting yourself healthy and trim. Here are a few slim down tips on how to beat that unwanted gift from Santa along with a success story of New York City's own Rajesh Ruchandani.
Think Ahead
At the beginning of the week, take a look at your calendar and your to do list and think about where you might be able to squeeze in a workout. Most shops have extended holiday hours so try and be strategic about hitting the gym for a quick run before you hit the shops. It will give you energy to get it all done! If you have multiple holidays parties to hit in a week, try and wake up for an early morning work out (just take it easy on the spiked cider the night before so you aren't dragging yourself out of bed). More calories burned in the morning means you can treat to yourself to an extra holiday goody later!
Set a Realistic New Year's Resolution
The reason most people fail at keeping New Year's resolutions is because they often set goals that are unrealistic or unattainable. If you don't work out regularly now, then setting a goal of working out every day isn't a good idea. Instead you should set a goal for the year and then break it up into small incremental achievements that are realistic for you to achieve. Start with a goal of working out two or three times a week and work your way up each month. It won't be as overwhelming. If you have a problem area that you want to target this year, think of a few different ways to get at it and try something new each week. Remember, a New Year's resolution around fitness should be something you are excited about not something you dread!
Get Your Colleagues Involved
The thing about this time of year is that everyone wants to drop a few pounds so it's a great time to motivate each other. So why not do it at the place you probably spend the most time at, your office! Office competitions are a growing way to get people to stay in shape and build camaraderie in a healthy way. "Biggest Loser" style contest have proven success and Rajesh Ruchandani is perfect example of how a busy working professional can get it done. Through his office competition, Rajesh lost 34 pounds over nine weeks. The competition was designed so as you gained weight you had to contribute more to the pot. Weigh ins were based on the highest percent of body weight lost to account for different body types. The holiday temptations and abundance of unhealthy food during football Sundays were Rajesh's motivation to join the competition. So he began finding time in the mornings and during lunch to up his cardio. While he wound up in second place, Rajesh says he feels inspired to keep up with his new workout and diet regiment in the New Year. In the end, Rajesh said, it was a great experience because everyone in the office was rooting for each other to do their best which built a healthy competitive spirit at this festive time of year.
So don't sit around and wait for the ball to drop to get started on getting trim. With these quick tips and motivating ideas, you will sail through this holiday season and leave that unwanted gift behind. Eggnog anyone?
You may also like --