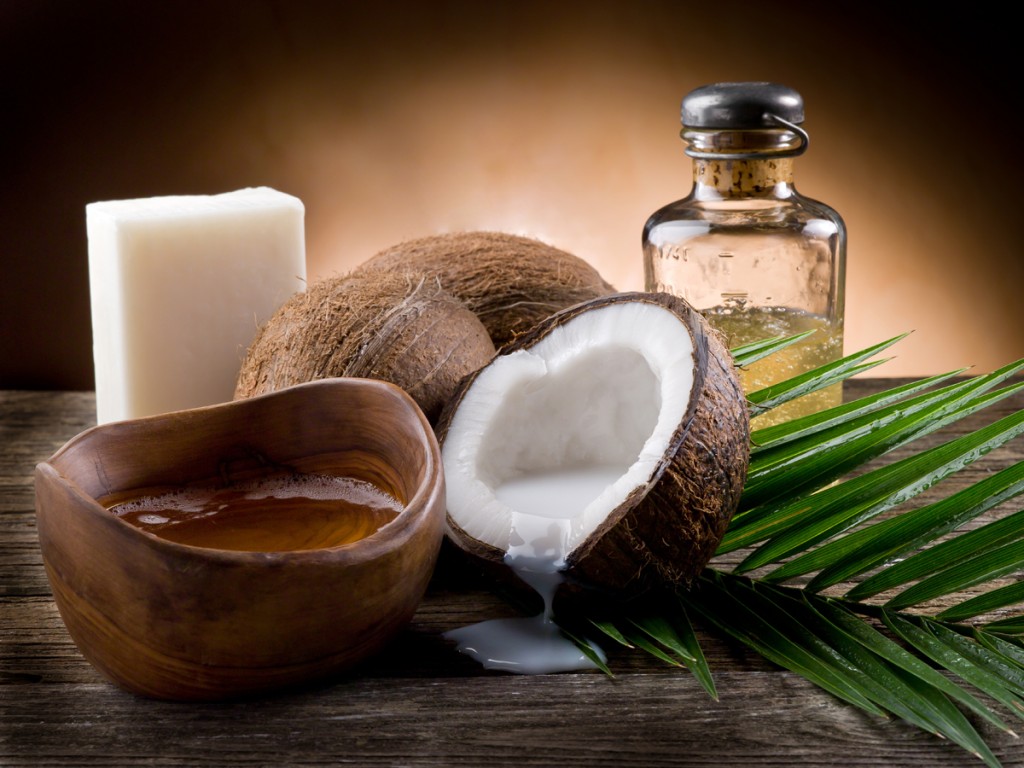 It can be said that the coconut is definitely one of the most multi-purpose fruits out there. From its juice, to its meat, and down to the oil, this fruit can be used in many more ways than you might expect. Is it any wonder that our moms were dousing their hair in coconut oil while simultaneously serving the fruit as a healthy snack? Coconut's healing properties include nutritious components of amino acids, vitamins and minerals that are so abundant that even the palm tree where coconuts grow is known as the Tree of Life by many. It has been used to treat sore throat, urinary tract infections, influenza, tapeworms, and bronchitis among many other illnesses.
With the growing popularity of this superfruit in the West, more and more people are now beginning enjoy the benefits of coconut. With a little thought and creativity, you may be able to find a way to incorporate the super benefits of coconut into your life!
Benefits of Coconut Meat
Fresh coconut meat is considered a great source of nutrition and is a high quality food source. It's been known to help aid in digestion and promote the growth of good bacteria in the intestines. Its anti-fungal and anti-bacterial properties also mean this fruit is great at fighting and preventing infections. Coconut meat also has very high levels of zinc, iron, phosphorus, vitamins and fiber.
Coconut meat comes in two forms: creamy and gelatinous and hard and dried.  Young coconut meat is the creamy one and is best eaten fresh and straight from the husk because it spoils quickly. This young coconut is in its most nutritious form, so if you ever get to a tropical climate where coconut is abundant, don't miss out on your opportunity to take advantage of this fabulous fruit! Aged coconuts are still quite healthful.  They have harder, dry meat that has a nutty taste. You can chill, shred or just snack on this form of coconut meat and top it on various foods. You can even make your own coconut milk for delicious broth and curries. An added plus — coconut meat is less sugary than other fruits, so it's perfect for the entire family!
Benefits of Coconut Water
Have you ever tried drinking coconut water straight from the fruit itself? It is both extremely delicious and packed with benefits like calcium, potassium, magnesium and lots of electrolytes. The juice is so nutritious, it is has been touted to contain the same electrolyte level as your own body plasma! Known as nature's most nutritious and refreshing juice, coconut water is sweet, sterile and contains unique chemicals in high levels that rehydrate the body and boost overall health condition. The component cytokinins found in coconut water has even shown anti-aging and anti-thrombotic effects to the body.
Try coconut water to hydrate your body before or after your workout as an alternative to regular water and sugary sports drinks. Because of its high levels of potassium (more than four bananas), coconut water is also great for muscle aches and pains. Although it would be preferable to drink water from a fresh young coconut, many benefits still apply, so don't hesitate to grab a store-bought juice pack for a daily pick-me-up!
Benefits of Coconut Oil
When processed, coconuts are great for making oils that have high benefits to the body. To address dry skin, coconut oil may be applied all over the body before taking a hot shower or immediately following. When the water opens up the skin's pores the oil is then absorbed more effectively. Many people use it to moisturize their children as an alternate to expensive natural baby moisturizer products, since a little goes a long way. Studies have shown its amazing effects on the skin making it smooth and young-looking when applied regularly. Skin problems like eczema and dermatitis may also be treated with coconut oil. And most South Asian Americans have grown up with our moms insisting on slathering coconut oil through our hair – now you know why! When applied on the hair like conditioner and left for a few minutes, it keeps hair shiny, radiant, and healthy.
In addition to beauty on the outside, coconut oil has huge health benefits for cooking also. There is new research that organic, virgin coconut oil, commonly found in health food stores today is actually heart-healthy despite technically being high in saturated fat.  Many are touting the praises and incorporating it into their daily cooking regime since it has a high heat level (won't burn as easily as butter) and some eat it raw just for the health benefit.
Thinking about drinking, eating and feeling the benefits of coconuts?  We would love to hear your personal experience in the comments below.
You may also like --