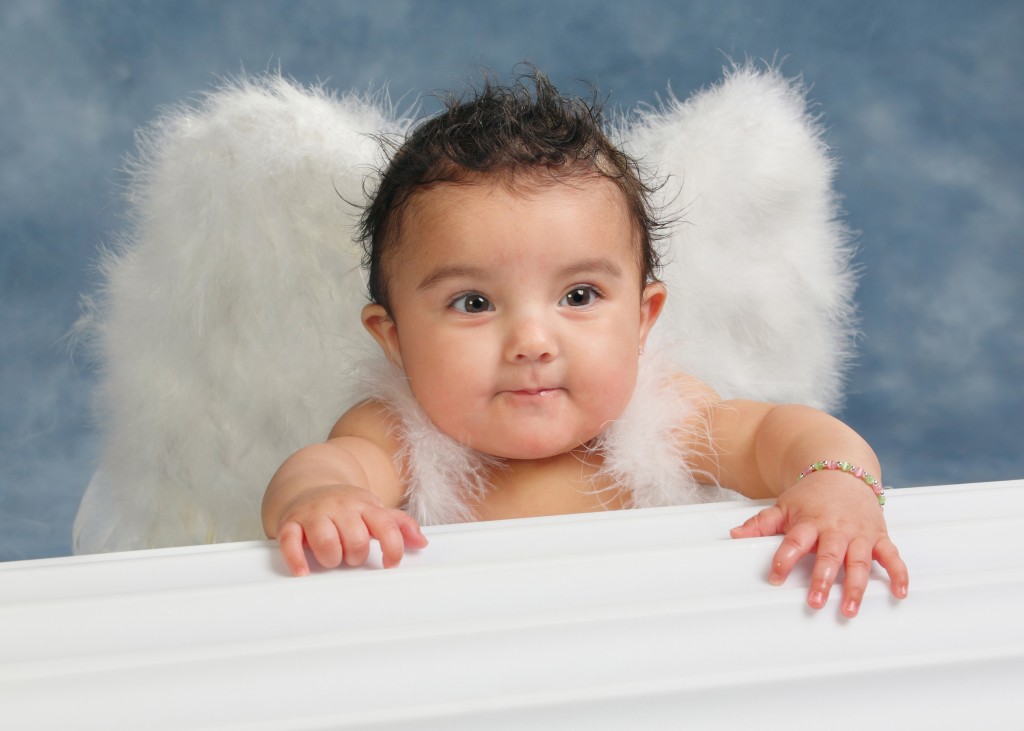 As the mom of two little ones, people often ask me for advice on baby gifts.   And of course, I am ready to whip out a spreadsheet with the baby gifts that were the most useful or cherished.  Okay, I may be joking about the spreadsheet but a good baby gift is not always easy to find.   These days many new parents are creating baby registries.  However, unless you are one of the first to get there, the only item left is often a baby rattle or a diaper genie (yes, there is such a thing and no, it doesn't really make the diapers disappear.)   So that leaves you with a decision between clothes, baby blankets, gift certificates, etc.  or googling, 'the best baby gifts' to find a modern feeding gadget or toy.  Here are some quick tips on giving a great baby gift that will be welcomed, remembered and most importantly used often for that new little bundle of joy.
What is in a Name?
Well, a lot of thought just went into naming that little angel.  There may have been long drawn out name battles for months (as was our case) or a name that came immediately to the couple when they saw the child.  Either way, the name of this little person is special and meaningful to the baby and the couple. With that in mind, I like to give personalized gifts when I can.  However, it is important to note that this is the type of gift that you give after the baby is born and when you have enough time to have it personalized.  Here a  few terrific personalized baby gifts that they parents will cherish.
Personalized Storage Items for the baby's room or travel — This gift will be especially appreciated by those with more difficult South Asian names.  Who doesn't love having their name in print?  A child is no different and a Saraswathi blanket can be hard to come by off the shelf.  Pottery Barn Kids has a whole section of wonderful items to choose from that range in price.  We love the Harper Solid Large Floor Tote, $55.  Although most people would use it as a toy storage tote, we used ours for all of our travel.  Babys come with a lot of things and just an overnight trip includes, diapers, a toilet seat, toiletries, multiple changes of clothes, etc.  We used this as a 'hold it all' super easy travel bag.
Wall Art with the Baby's Name — If you had a lot of time, this gift could be extra special.  You could buy paint and a canvas and create your own personalized work of art.  However, Land of Nod does such an amazing job, that I often (okay, always) look to them to do it for me.  The "Hello My Name is…" Personalized Wall Art, $99, for either a boy or a girl is such a special keepsake.  It is not too big, so it would fit in any child's room but it will be enjoyed and remembered for years to come.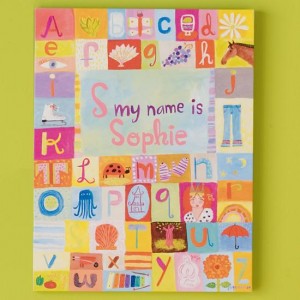 Personalized Towel — You may be thinking, 'Another towel?"  The answer is, YES!  Honestly, you can never have too many good quality, soft towels for your little one.  They are constantly going through the wash and it is comforting to know that you have another soft, fluffy towel to use after baby's bath.  A Personalized Hooded Towel, $34.50 from Lands End will last for years and can continue to be used as the child grows older.  And when the peanut grows into a toddler, there is much excitement about his or her own name — so this is a gift that will keep on giving.
A Box of Books
At first glance, this may not seem too useful for the parents of a newborn, who won't be reading for many years to come.  Honestly, when we received this gift from one of our closest friends when our first child was born, I was a little surprised. But they don't take up a lot of room, so I was happy enough to hold onto them.  My mom took an additional step to inscribe each book from Josh & Zach (our friend's sons) immediately after receiving them.  Five years later, this box of books has brought more than education to our family.  It has brought years of joy, learning and fun to both of our children.  Additionally, it has brought love.  Each time the girls read a book from this collection, they still get excited about reading the inscription.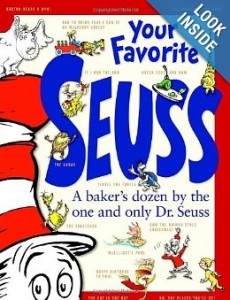 If you choose to give the gift of reading, make sure to buy books that will span many years starting with board books and including picture books for when they are older.  Most parents start reading to their kids early on, so they will remember you often and smile.  How to pick them out?  If you have children, include some of their favorites and if not Amazon has wonderful lists and reviews to help you.  Here are a few from Amazon that we love to include for a boy or a girl.
Your Favorite Seuss: A Baker's Dozen by the One and Only Dr. Seuss (Classic Seuss), $23.76
Fancy Nancy Storybook Treasury, $9.68
Eric Carle's My Very First Library, $16.45
The Very Hungry Caterpillar, $5.52
Brown Bear & Friends Board Book Gift Set, $16.36
Goodnight, Goodnight Construction Site, $8.53
A Basket of Favorite Baby Products
In general this is a gift that would be given by an experienced mom to a new mom.  However, if you don't have kids of your own and products that you already love, you can pick a few items from Tried and True — The Must Have Baby Product List.  Put them in a little box or basket and you will get thank you calls from your recipients for months to come.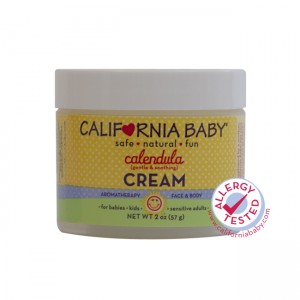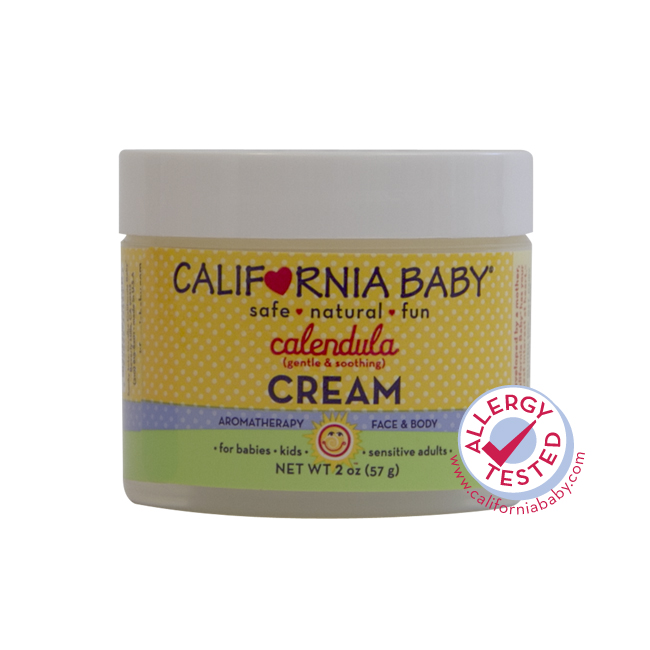 Clothes, Clothes and More Clothes
If you have ever wandered through the baby department of just about any store, you know that it is hard to resist the urge to buy all of the adorable baby clothes.  I urge you to just say NO — but if you must indulge, please follow this advice if buying those items as a gift.  Never buy a size that is smaller than 6 mos.  Not only will this baby already have a huge wardrobe of size 3 mos, it is quite likely that he or she will outgrow that whole closet of clothes in a few short weeks.  So the rule is to error on the size that seems just a bit too large.  I recommend 9 mos, 12 mos and yes — even 18 months.  It is around that mark that the parents start running out of clothes and realize that they need to actually shop for something.  Remember, today, that dress or short set gift is just one of the masses.  A year from now (which flies by in the first year of babyhood) your smart purchases will be remembered, welcomed and very much appreciated.  This is one time that it is just fine to super size.
You may also like --