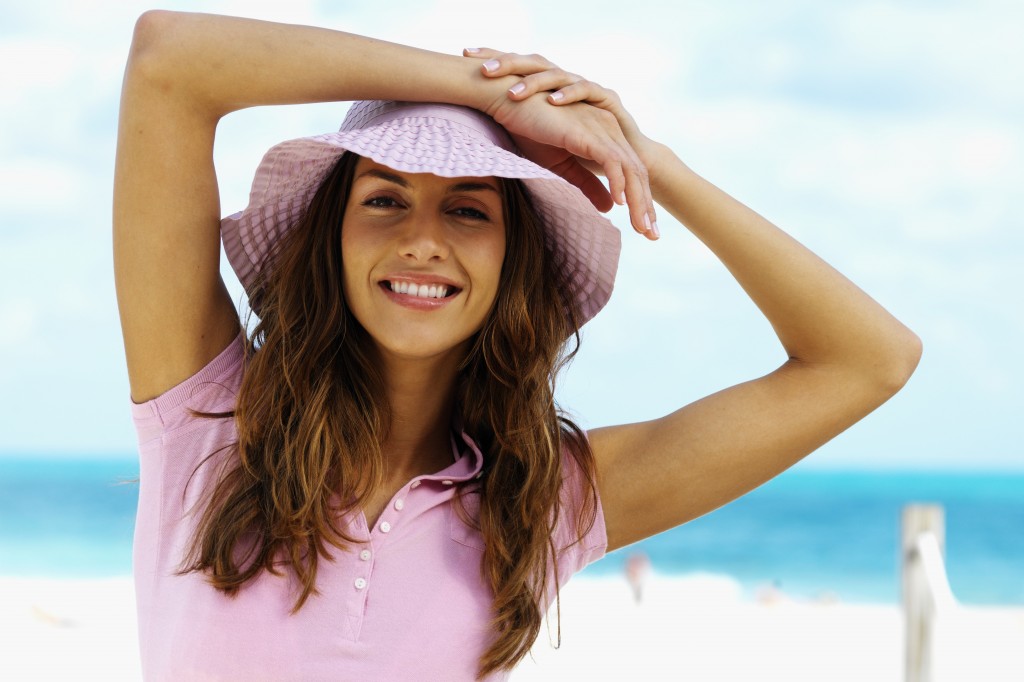 Most of my life, I was so grateful for my bronzed skin and thought that I was not as prone to burns and skin disease as my fiends that were more fair skinned.  I didn't have to wear as much make-up when I had extra color from the sun and never gave it a second thought.  Well, I was wrong and I should have been paying more attention, according to skin care experts.  In fact, people with darker skin are at risk from extended sun exposure, just as those without darker skin.  Also, we are prone to something called melasma that is associated with the excess production of melanin.  With the sun starting to pop out, it is time to rethink that sun protection, again.
A Small Scare Leads to Big Changes
I only went to the dermatologist to have my skin looked over for the first time last year, at age 43.  So I shouldn't be surprised that many South Asian women and men don't realize that we, too, are susceptible to skin cancer despite the coloring of our skin.  Unlike many South Asians in the past, many of us spend quite a bit of time at the beach, skiing, or in the sun with daily, non-sporty activities.  Fortunately, I only had one mole that they needed to test and it turned out to be fine.  But, as a result of the scare, I am much more thoughtful in protecting myself and my children.
Ask The Experts
In an effort to understand and share more about sun protection for South Asian skin, we reached out to a nationally acclaimed dermatologist, Dr. Mohiba Tareen, who has taught at both the University of Minnesota and  Columbia University.  We asked her to weigh in on the discussion and she highlighted that the benefits of proper sun protection for South Asian skin extend beyond cancer prevention and help us retain our youthful appearance.
Dr Tareen shared that, "There is now a study that proves sunscreen can actually keep your skin looking young!  In addition to helping to prevent some skin cancers, broad-spectrum sunscreens have now been proven to keep your skin smooth and wrinkle-free.  A study from Australia compared the skin of people who applied a broad-spectrum sunscreen every day to a control group.  The people who applied sunscreen daily were found to be less likely to have increased skin aging after 4.5 years.  This study from the Annals of Internal Medicine proves what we have been telling our South Asian patients all along.  Daily sunscreen use does help to protect against the development of fine lines and brown spots from the sun."
Sun Protection Favorites
She also shared a few tips with us:
When choosing a sunscreen, it is important to choose one that is labeled "broad-spectrum."  This means that the sunscreen protects against both UVA and UVB rays.  By protecting against both UVA and UVB rays, you are protecting against both the development of skin cancer related to sun exposure and the development of cosmetic damage to the skin.
Sunscreen should be applied thirty minutes prior to sun exposure and reapplied every two hours.
Try to avoid direct sun exposure during the midday hours and to wear sun protective clothing (and a hat!) whenever possible.
A few of her broad spectrum favorites products that provide sun protection for South Asian skin include Elta MD and Neutrogena Pure & Free.
So take an extra moment each day to protect your skin and make sure to apply often for your last weekends at the beach to stay skin-cancer free and keep that youthful appearance!
You may also like --