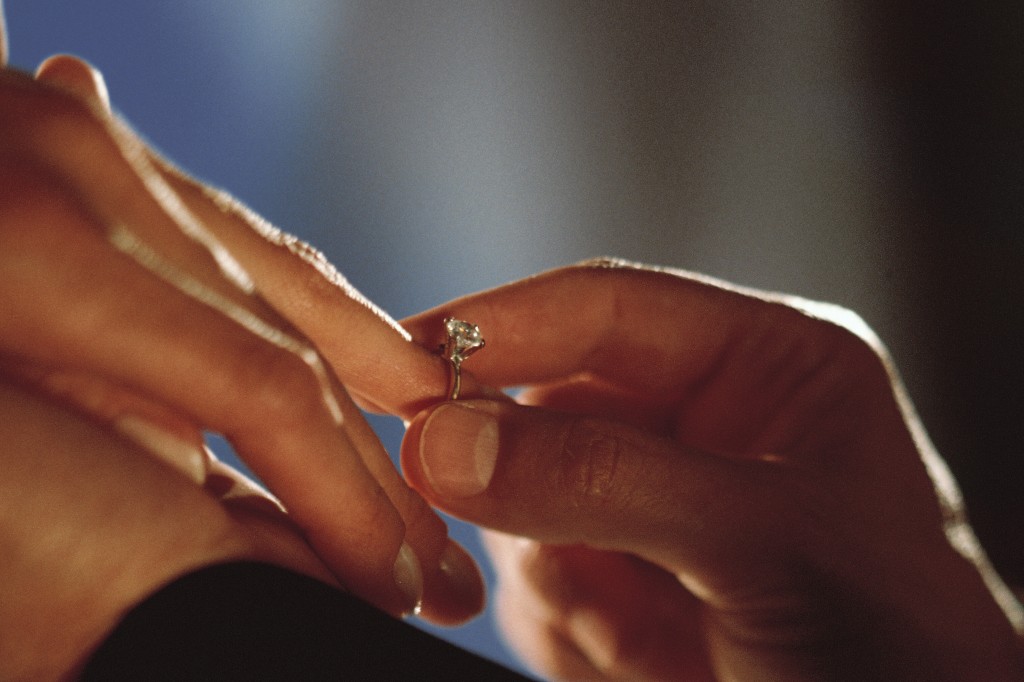 You just got engaged…. now what?  Soon after the initial excitement starts to mellow — all of a sudden you realize that you have the event of your life to plan.  How do you make it as smart, simple and savvy as possible?  Follow our ultimate checklist for your perfect South Asian American Wedding.  Print it off or turn it into a spreadsheet for your count down to the big day!
9 – 18 Months to Your Perfect South Asian Wedding
Create an inspiration board, folder or Pinterest page (this may include tear sheets from wedding, food, lifestyle magazines).
Savvy Tip: 

Shaadi Belles

is the perfect place for our Desi brides that take inspiration above and beyond.
Create a budget which includes contributions from both families and the couple.
Create a budget tracking system —  this may not seem complicated now, but in a few months, you will be grateful to have this organized.
Collect the ideal guest list that include friends and family of the couple and the parents to understand the size requirements for the venue.
Savvy Tip:  Consider a destination wedding or intimate service (with a strict cut off policy) and  add a follow up reception for extended family and friends.
Consider a wedding planner — often they may have relationships and expertise to streamline your planning and costs.
Select a date(s) based on the time of year you would like to get married, your schedules and those of important friends and family ; decide if you need to include a religious advisor to help select auspicious dates and times.
Select a venue(s) for the service and reception based on budget, dates and capacity.
Book your wedding officiant.  This is particularly important if you have a family priest or special person that you would like to perform your ceremony.
Select your wedding party (if you are having one) and ask them to join you in this exciting process.  Advice and support during this process are super important!
Research your photograher, DJ or bands, florists, caterers etc.
Savvy Tip: If you find someone you love, book them, now.  The best vendors get booked well in advance.
Savvy Tip: Attend a South Asian bridal show like the

ShaadiChic

event we are excited about this Sunday, November 10th!
6-9 Months to Your Perfect South Asian Wedding
Have an engagement party or cocktail celebration.  Remember, this is a happy occasion.  Take the time to enjoy it.
Register for Gifts.  This does not have to be exhaustive at this point but people will start sending gifts for your engagement, so it is great to kick-start the process and select things that you love and need.  You can continue to add to the list at a later date.
Savvy Tip:  Consider out of the box options like a honeymoon registry.
Book your photographer and have engagement photos taken (may be used for save-the-dates).
Book any additional vendors that you have not reserved including music for the wedding service and reception and caterers if they are not included with the venue.
Book a lighting designer.  This is a crucial step to creating the right ambiance that people often forget or don't prioritize enough.
Reserve a block of rooms.
Savvy Tip:  Consider using more than one hotel in different price ranges to offer your guest both a luxury option and a more affordable choice.
Plan your wedding wardrobe.  A South Asian wedding may include a trip to a big city or even a trip to India, so start planning early.  If you decide to also wear an western bridal dress for the reception or one of the events, note that you may need up to three fittings and you can save rush charges if you plan in advance.
Decide on you bridal party attire.  And remember, if you are seeking input — it could take a bit of time for the bridesmaids to come to a consensus on a dress.
Shop for you wedding invitations.  This could take longer than you realize and you may need extra lead time if you are having them printed abroad.
Create a wedding website that has all pertinent information including registry, date and fun facts or photos about the couple.
Finalize the guest list and pull together addresses.
Savvy Tip:  Create a spreadsheet with these names and addresses that includes columns for gifts, RSVPs, etc.; Try to send thank you  notes as the gifts arrive to make it easier after the wedding.
4-6  Months to Your Perfect South Asian Wedding
Reserve or buy unique items needed for wedding ceremony including special religious items.  Often your florist can help with this.
Savvy Tip:  Consider thinking outside the box.  For example, consider using a Jewish chuppah for the Hindu mandap — this could be more cost effective depending where in the country you are getting married.
Find and book rehearsal dinner venue or other pre or post wedding events like a Sangeet or brunch event.
Find and try out your make-up artist and hair stylist.
Start to pick your music or work with your band/ DJ.
Check on your wedding invitations.
Savvy Tip:  Consider an online only RSVP.  It is a great way of keeping track of guests.
Select and order your wedding cake if the caterer is not providing it.
Start to plan your honeymoon and make sure to have passports up to date.  Obtain visas and schedule immunizations if required.
2-4  Months to Your Perfect South Asian Wedding
Meet with the officiant and walk through the ceremony.  If you have a religious ceremony, make sure that you and the officiant are on the same page as to timing and details that will be included.
Create a wedding program that will walk all of your guests through the exact ceremony that you are having.  Include the meaning behind each ritual (especially if the ceremony is not being performed in English).  This is especially helpful if you are inviting guests from different cultures.  It helps keep all the guests interested and it is nice for the bride and groom to know what each aspect of the ceremony means.
Reserve wedding transportation including cars/ limos for the bridal party.
Savvy Tip:  Consider buses for the guests to and from the hotel to the ceremony/ reception (if in a location different from the hotel).   It is an added expense but it could prevent any potential drinking and driving.
Finalize the menu, alcohol, flowers, lighting, etc.
Find wedding shoes/ under garments and jewelry; continue fittings for your wedding outfit(s)/ bridesmaids outfits.
Decide and purchase party favors.  Also think about gifts for wedding party.
Savvy Tip:  Consider making a donation in your guests name and leave a lovely card to let them know.  It saves the effort of finding the perfect favor and will give you a sense of 'giving back' during this indulgent time in your life.
Plan activities for out of town guests before and after the wedding (ie — post wedding brunch, hotel welcome baskets, maps and list of fun things to do.)
Give your bridal party your invitation list so that they can plan for a shower or bachelor/ bachelorette party.
Have the invitations ready to mail eight weeks from the wedding date and up to twelve weeks if the date is on a holiday weekend or you are having a destination wedding which may need extra travel arrangements.
1-2 Months to Your Perfect South Asian Wedding
Revisit your registries and add more items, if there are only a few remaining items.
Mail wedding invitations
Keep track of all invitations and RSVPs. The same list can be used to track gifts received and send thank you notes.
Schedule your last dress fittings.
Consider a wedding announcement in the local paper.
Reconnect with all vendors and finalize details.
2-4 Weeks to Your Perfect South Asian Wedding
Finalize seating arrangements.
Savvy Tip:  Cut out the guest names on little slips of paper and put them around round paper circles on your dining table or floor.  It is a great way to visualize who sits where, the paper slips are easy to move and this can make the whole process a lot smoother.
Create a detailed timeline of the wedding week/ weekend including all events; send to vendors & share with bridal party.
Prepare wedding site details including guestbook and gift containers.
Savvy Tip:  Prepare special baskets for the washrooms with lotion and other toiletries.  This will make your guests feel extra special.
Print menu cards, seating cards, programs and donation cards (if using).
Only 1 Week to Your Perfect South Asian Wedding
Try on your wedding attire to make sure that it is still perfect/ break in your shoes.
Pay anyone you can before the wedding day/ make sure you have someone else set to make any required payments on you wedding day.
Savvy Tip:  Identify your proxy for all wedding related items on you wedding day.  The planning is completed, now enjoy it!
Review your wedding day timeline.
Provide the final count of guests to your vendors (for all pre and post wedding related events, also).
Confirm times with your vendors.
Confirm honeymoon details and pack for the honeymoon.
The Day Before Your Perfect South Asian Wedding
Look through this list to make yourself comfortable that you are covered!
Go to the spa for a mani/ pedi and massage.  It is important to pamper yourself for relaxation and to look your best.
Check in with your proxi to make sure that he or she has all the details under control.
Assemble and distribute your wedding baskets to the hotel guest rooms.
Your Perfect South Asian Wedding
Let Go & Have a Blast! — Many couple don't enjoy the wedding day because they are worried about details.  No one else will know if the service went over by 5 minutes or the table arrangements have peonies instead of tulips.  Enjoy the moment and remember what this occasion is really about.  This can be one of the most magical days of your life, so trust you planning and enjoy wedding bliss!
You may also like --