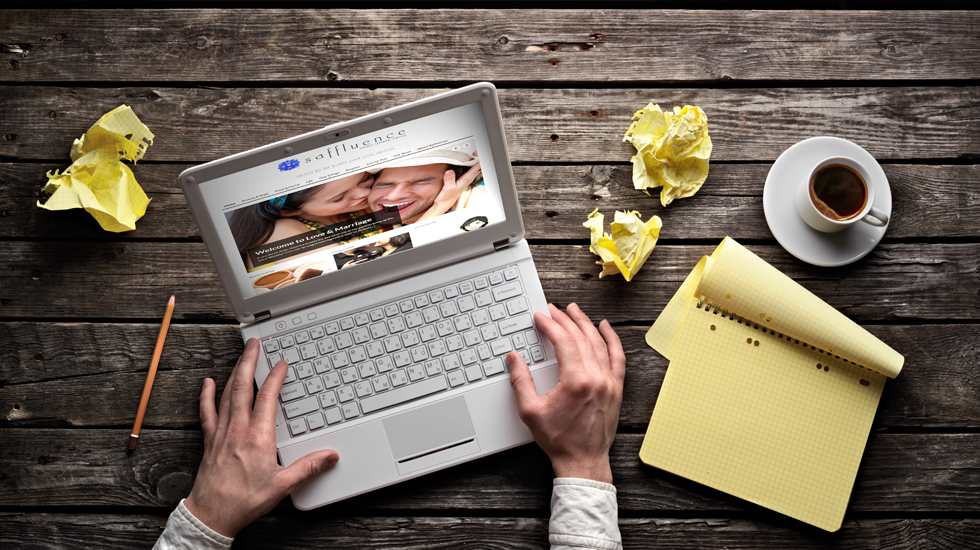 Want to write for the Saffluence Community?  Here is what we are looking for:
Words: Between 300 – 700 words
Target Audience:  Modern South Asian Americans of all generations who are looking for the best information, from relevant beauty for her to sophisticated style for him.  They want content around love, family, autos & gadgets.  And we couldn't have a site without food, wine, healthy living and other fun nuggets for our readers.  Take a look around to get inspired.  Our philosophy is to help live the most fabulous life through simple, smart and savvy tips that may include the 5 best ways to wear a scarf or the most useful apps for a new mom.  Our readers would also be interested in profiles of fabulous people who can inspire us all.  We are excited to create conversations for smart, like-minded individuals with shared values & attitudes.
Shared values:
Family & community are essential to our everyday happiness
Education is an important foundation for success
We have a desire to live a full, prosperous and rich life
We appreciate the best of things and enjoy sharing our knowledge and information with others once we find it
We are interested in a premium lifestyle and are luxury aspirational
Beauty & weddings will be demographically specific but all other columns will be based on the above attitudes and values
Voice: Aspirational yet accessible, light, fun, positive
How will we work together?
Pitch an idea:  Please send us a well thought out article pitch that should include
Suggested title
Format (top 10, paragraph, Q&A, etc.)
Estimated word count
Image (if you have one – not required)
Please submit articles that are completely original content that have not been reproduced from another site, blog, or publication (even if it was your own.)
You will receive a byline and a brief bio (please keep it to a maximum of 3 sentences) with a link to your website and/or social media accounts.  Please submit a photo (no larger than 2mgs) that will be posted with your bio.  We are currently unable to compensate contributors but hope to do so in the future.  Saffluence is the destination of choice for modern South Asian American, and we are excited to offer you unique exposure to the community.
Once published, share your article with your network via your website & social networks.  The more exposure you have enables us to grow the Saffluence community.  Writers that perform very well will be the first ones asked to become regular contributors and an extension of our
By submitting to Saffluence you acknowledge that you accept our terms and any form of editing that might occur on behalf of Saffluence editorial team.  Please submit to contribute@saffluence.com
Simi in the City:  Did you have a Sapna experience on one of your AMBDs (arranged-marriage-blind-dates)?  Would like to be featured as one of Sapna's friends. Did you find what you thought was the perfect guy or gal on Shadhi.com only to be introduced to his/her 9 cats when you were invited to his/her apartment for dinner one evening.  Our readers would love to hear about your adventure and we can even help write it.  No worries if you are shy.  All names will be changed to protect the innocent (and guilty.)  Please send us your story to contribute@saffluence.com with a subject line Sapna's Friend.